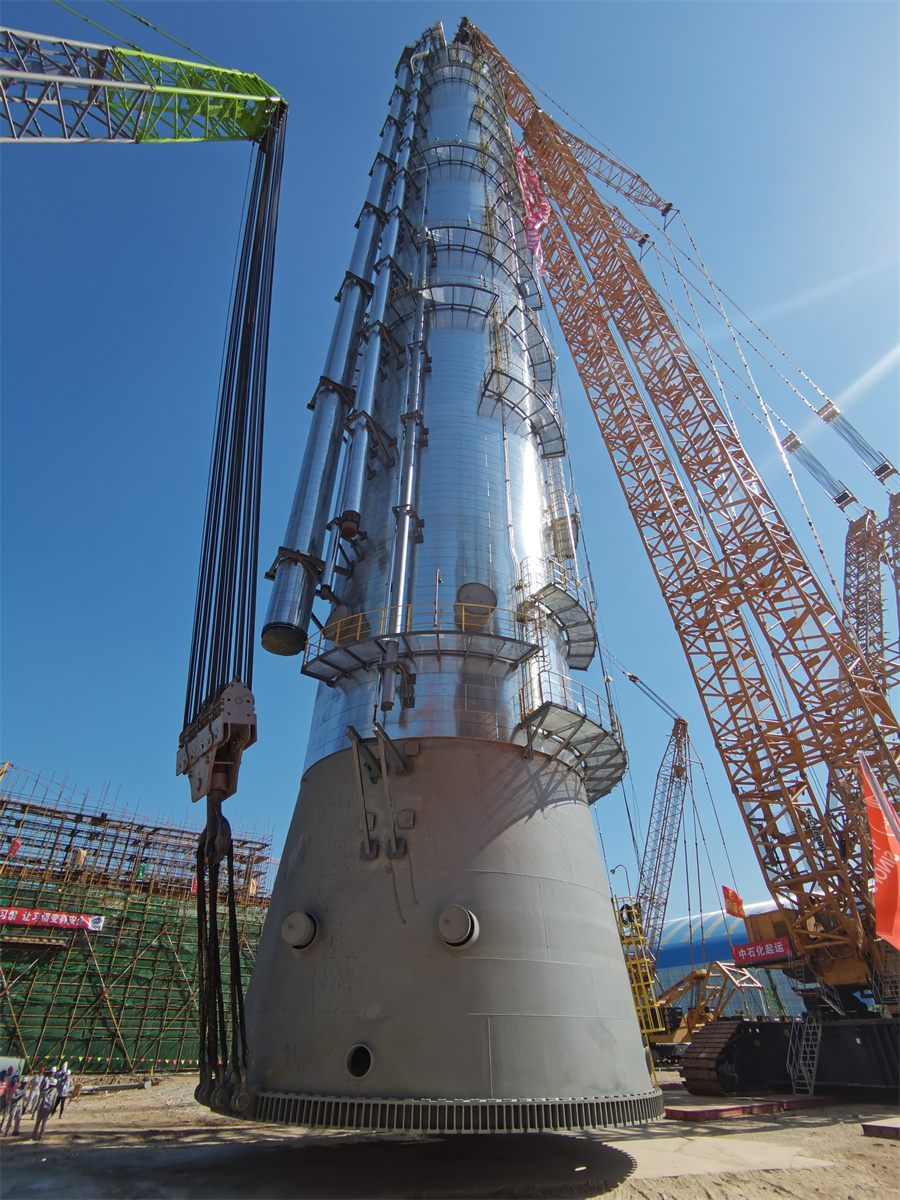 The Propylene-Propane Splitter shipped to site of Guangxi Huayi PDH Project by HUALU.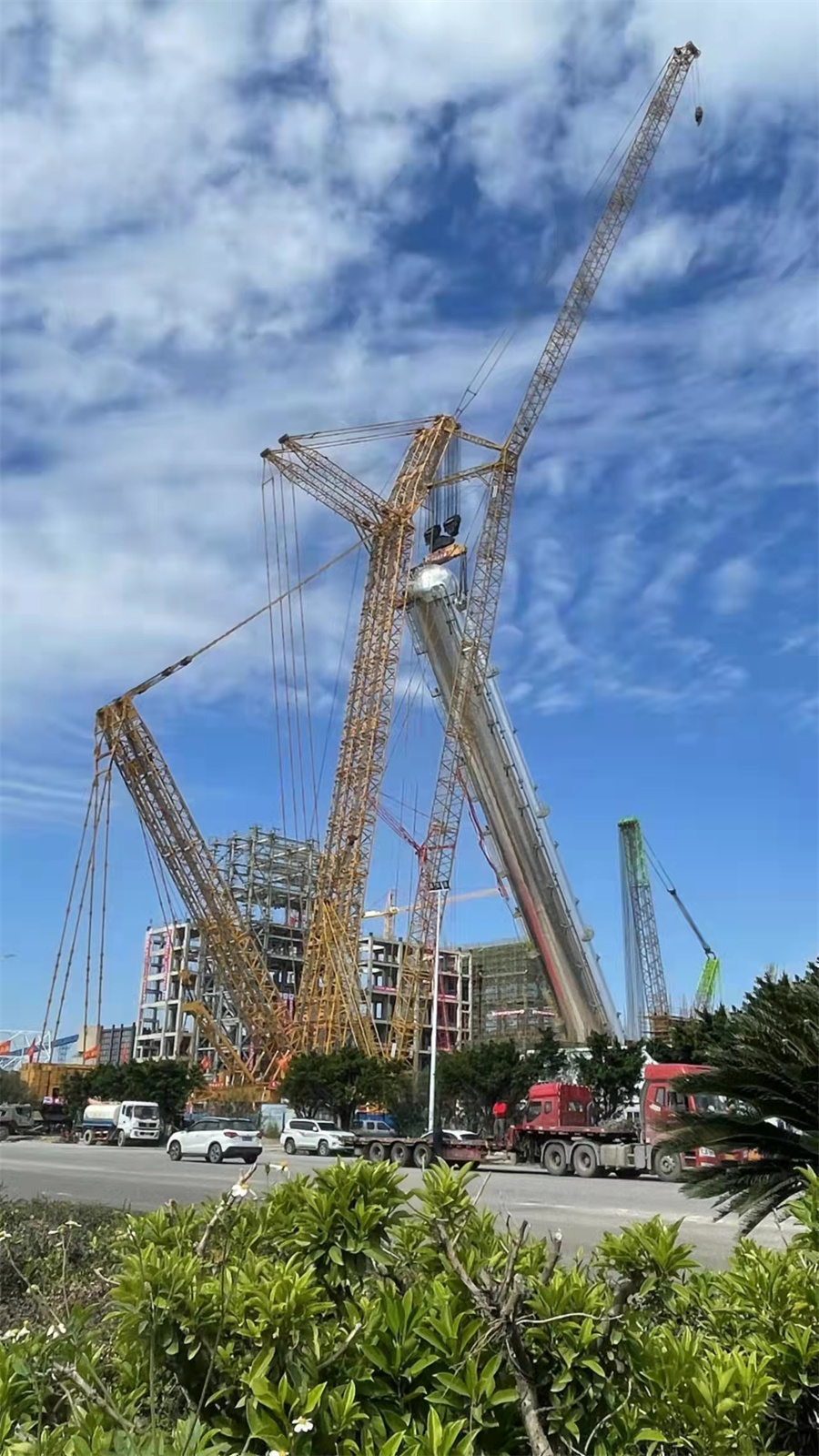 Just few days ago, as one of the key items of Guangxi Huayi's 750 KTPA PDH Project integrated with downstream deep-processing, the Propylene-Propane Splitter, with 10.6 m ID, 12.94 m OD including skirt, 113.7 m high, 1545 t for shipment and 1774 t with all attachments on, was successfully put in place, symbolizing achievement of an important milestone for site construction. The erection was conducted under organization of the EPC contractor HUALU.
The operation, that involved lifting, alignment and putting in place, took six hours to complete after more than one month of preparations including fit-out on the ground, in which a 4,000 t caterpillar crane, known as "the No. 1 Crane in the World", was employed backed up by a 1,250 t caterpillar tailing crane.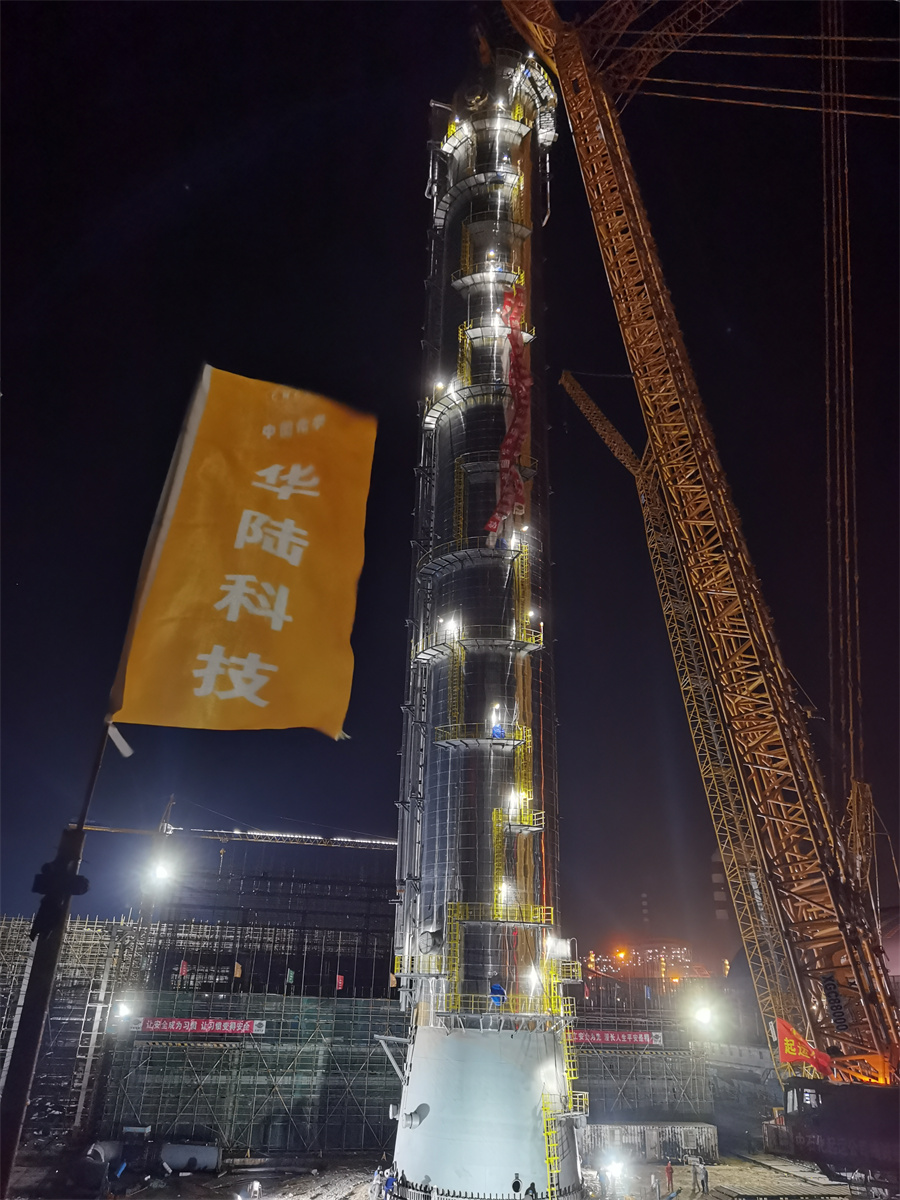 HUALU maintains the incumbent leader in respect of PDH references, with this project marking the sixth PDH as well as the fifth licensed by UOP on the reference list.