At 21:10, January 27, 2020, the propane-propylene Splitter (tag: 11-T-50001), the key equipment of the PDH unit in the Kazakhstan IPCI Project Under the overall responsibility of Hualu has been successful lifted in place.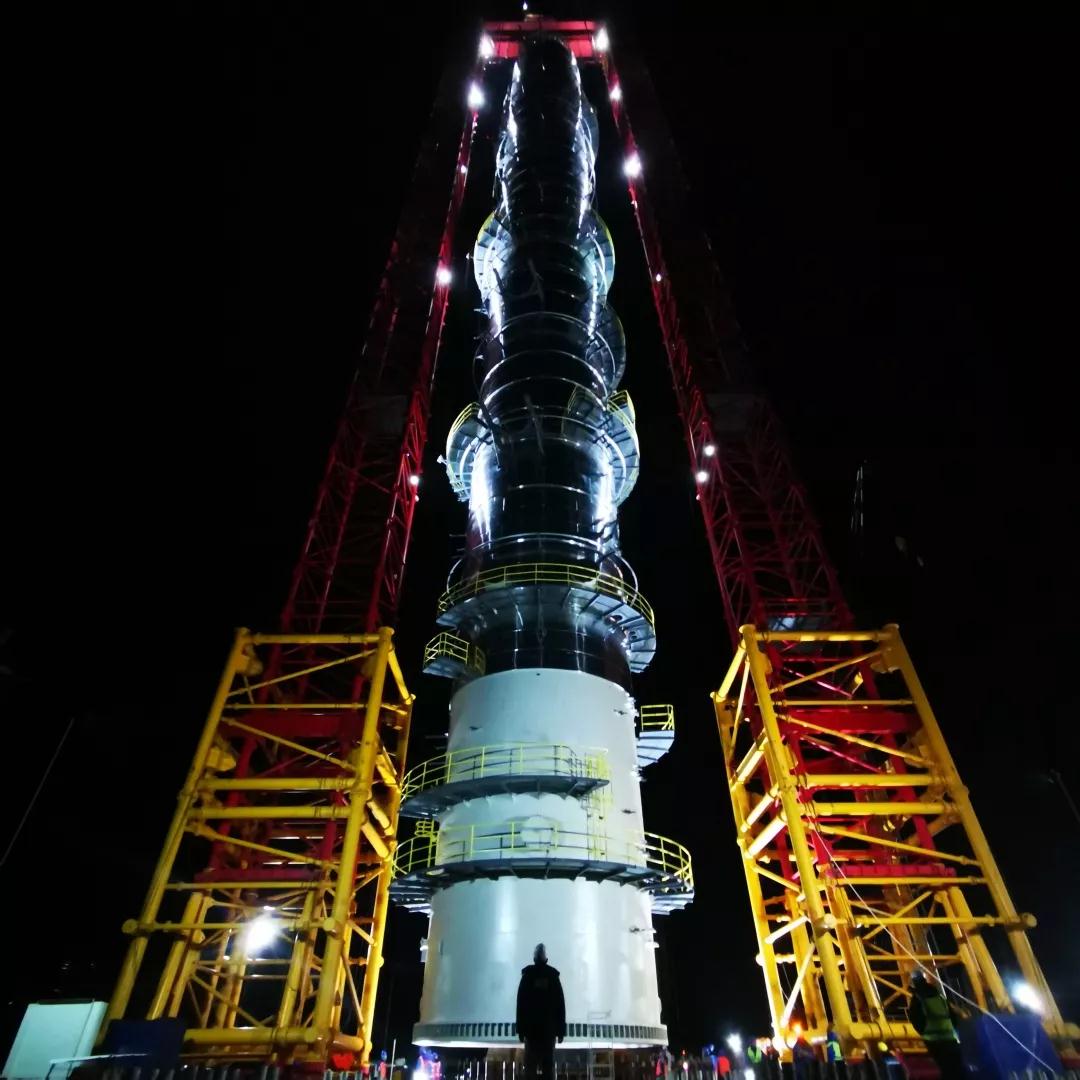 The propane-propylene splitter is the core equipment of the PDH unit in the IPCI Project, with a lifting weight of 1,150 t, inner diameter of 8.4 m, and height of 105 m. It is super-large chemical column, as well as the single heaviest equipment in Kazakhstan.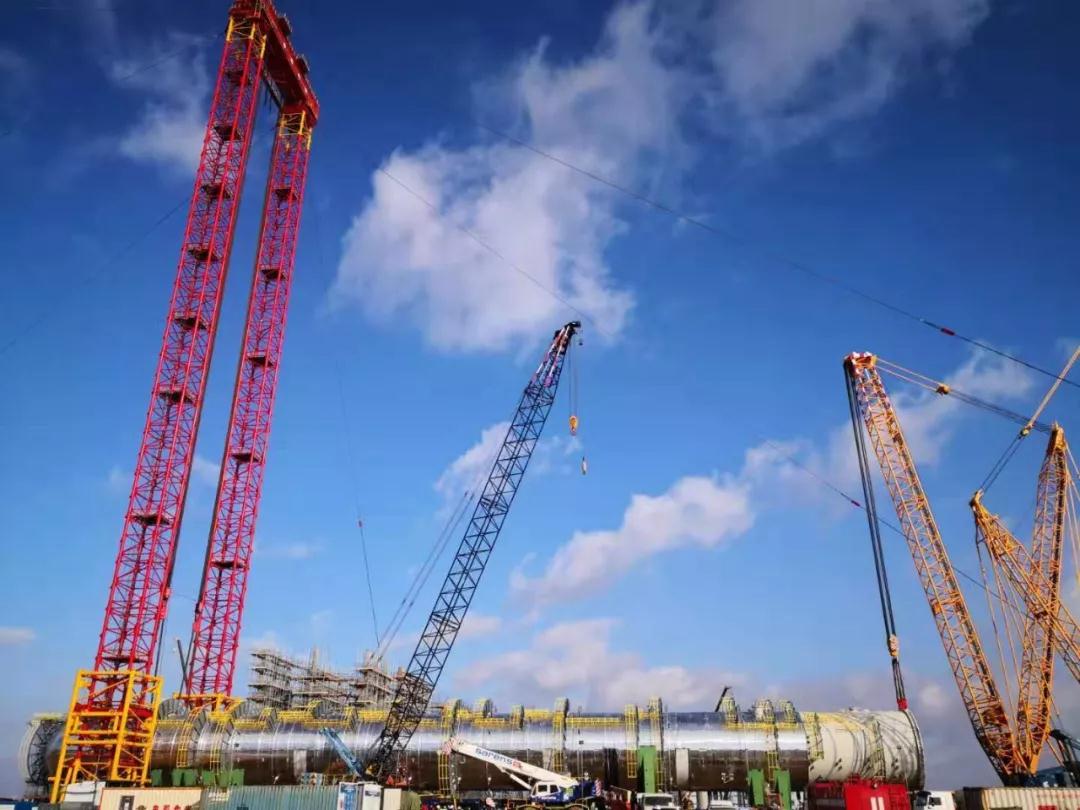 Hualu has taken great importance to this lifting activity and made careful organization and arrangements to ensure the successful lifting of the splitter. During the Chinese Spring Festival, the project team gave up the opportunity to reunite with their families and stick to their posts on project construction site. Engineers from China and Kazakhstan worked day and night for several consecutive days, and organized The 13th and 2th Construction Co., Ltd. of CNCEC work together to repeatedly discuss and optimize the lifting scheme according to the environmental conditions such as wind direction and temperature. Prior to this, the members of the project team worked together to give full play to the advantages of cooperation in procurement, construction and other disciplines; carried out comprehensive planning in advance on site Transportation routes, lifting area, lifting schedule and crane layout positions in accordance with the strict requirements on lifting large equipment; overcame the practical difficulties that directly affect the lifting progress, such as local extreme wind and snow weather and poor on-site roads; worked overtime to ensure the smooth mobilization and lifting of large equipment as scheduled. On January 25, the equipment was lifted, the temporary supporting saddle of splitter was evacuated, and the cold insulation at the bottom of the saddle and related pipe brackets were under construction. On January 27, the equipment was ready for lifting, and the lifting officially started at 8:57 (local time). After 12 hours of continuous operation, the equipment was in place at 21:10 (local time) (0:10 January 28, Beijing time), and the lifting was completed successfully.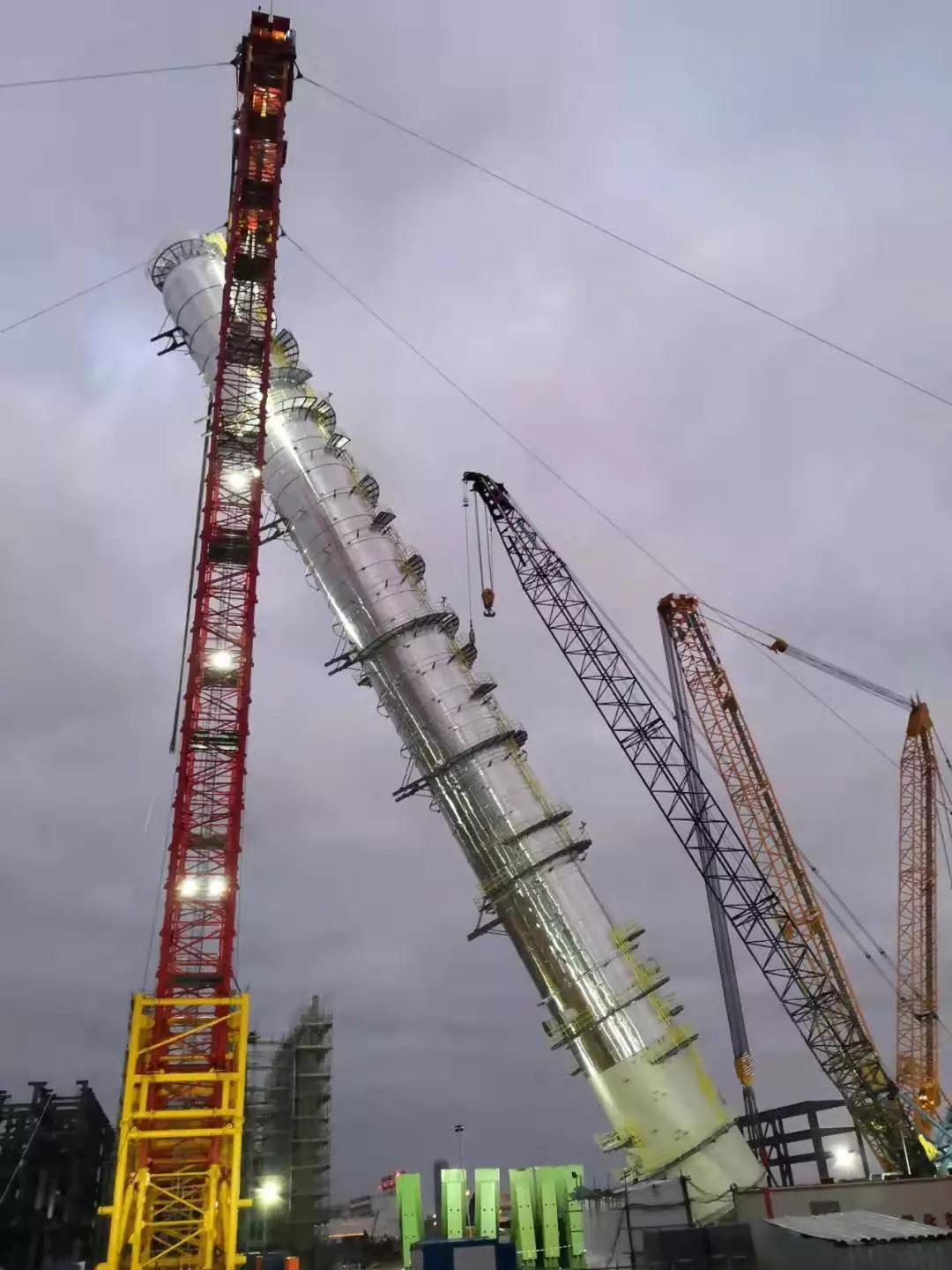 The successful lifting of the propane-propylene splitter is an important milestone for the IPCI Project, which laid a solid foundation to realize the target in the winter battle goal and set a new record in terms of the lifting weight of single equipment in Kazakhstan. As the general contractor, Hualu bears the main responsibility and successfully accomplishes its mission, and shows "China Quality" with its professional strength and dedication, and actively fulfills the solemn commitment of the CNCEC to participate in the joint construction of the "Belt and Road".